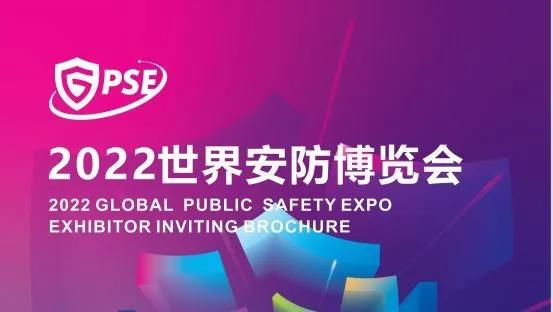 Under the background of 5G technology and artificial intelligence empowerment, the intelligence of China's and even the global security industry is entering an explosive period, and new policy ideas, technical concepts, application scenarios and operational concepts are constantly emerging, and inject unprecedented powerful impetus into the industry. The 2022 Security Expo will gather elites from various industries, not only can grasp the industry dynamics in real time, but also can easily capture the information of various industries and create opportunities for cooperation, and the smooth exchange will create a supply and demand platform that integrates multi-faceted needs.
Scope of Exhibits
Cutting-edge Technology
Big data, cloud computing, Internet of things, quantum technology, blockchain, biometrics, etc.
Smart Cities
Intelligent transportation, smart medical care, smart park, smart parking, smart education, smart finance, home security, intelligent manufacturing, smart grid, smart pipe corridor, smart home, smart office, epidemic prevention and control and other advanced technologies, products and related industry solutions.
Police Equipment
Individual soldiers, security inspection and explosives clearance, emergency rescue, criminal investigation, counter-terrorism, PDT communications, protection, law enforcement systems, anti-drug science and technology equipment, police vehicles and other equipment.
Security Precautions
Intrusion and emergency alarm, video surveillance, entrance and exit control, parking lot safety management, explosion-proof safety inspection, electronic inspection, intercom of buildings, physical protection, unmanned aerial vehicles, robots, etc.
Cybersecurity
Security technology products, solutions, and security services such as basic network security, critical information infrastructure security, data security, video security, perimeter security, software security, endpoint security, and cloud security.
Mobile Policing
Mobile platforms, mobile terminals, mobile applications, mobile support, mobile security, etc.
Security Supply Chain
Security industry ecological peripherals, auxiliary materials, testing, scientific research, 3D printing and other institutions
The scope of exhibits covers all fields of the intelligent security industry, comprehensively exhibits the upstream and downstream products of the security industry, and many industry brand enterprises bloom to display high-end professional and quality guaranteed products.
The 2022 Security Expo has received great attention and vigorous attention from the relevant systems of the Ministry, the Provincial Party Committee and the Provincial Government, and will hold relevant forum activities at the same time as the Security Expo to explore innovative security and cutting-edge technology solutions. We use artificial intelligence to build a safe world and win a better future.
---
Post time: Aug-19-2022